In April 2020, MedStar's response volume for patients with suspected heart attacks was down 42% from April of last year.  Heart attack responses for March 2020 were down 21% from March 2019.
This analysis of MedStar response volume for heart attacks continues to cause a great concern that people may be avoiding calling 9-1-1 for significant medical emergencies.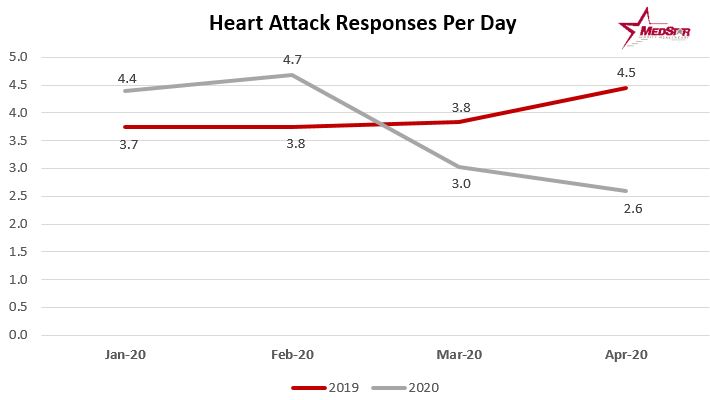 This data, combined with the previously reported data showing a 31% increase in the number of cardiac arrest, and a 54% increase in the number of cardiac arrest victims unable to be resuscitated is causing MedStar and other healthcare providers significant concern.
A poll conducted by the American College of Emergency Physicians (ACEP) found that 29% of more than 2,200 adults surveyed said they had avoided medical care because they are concerned about contracting the Coronavirus.
Your local EMS system and hospitals are well prepared to help you with your medical emergencies.
For more information on heart attack, click here.
Please do not wait to call 9-1-1!  The life we save may be…. Yours!