The West 7th Street district is a very popular venue for area residents to enjoy a night out with friends.
On Friday and Saturday nights, thousands of visitors and residents come to enjoy the entertainment venues in the blocks bordered by W. 7th, Bledsoe, University and Foch. 
The large numbers of visitors creates a significant challenge getting emergency medical resources into the district for medical calls.
Since September 2018, a unique partnership between the bicycle teams from Fort Worth PD and MedStar helps improve patient access to medical resources.  MedStar's Bicycle Emergency Response Team (BERT) responds to medical calls in the W. 7th District as requested either through a 911 call, or by Fort Worth police officers on-duty in the district.
Since the program was initiated, BERT medics have treated 466 patients, with 61% of the patients treated on scene without the need to respond an ambulance or fire truck into the district.  This keeps those resources available for other community responses.
The Fort Worth PD//MedStar partnership operates on Friday and Saturday nights from 10pm to 3am all year long.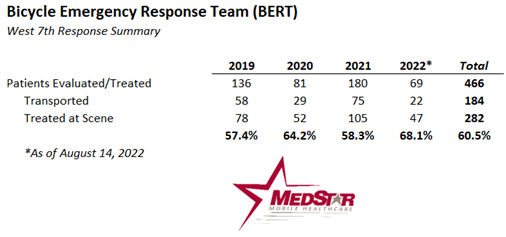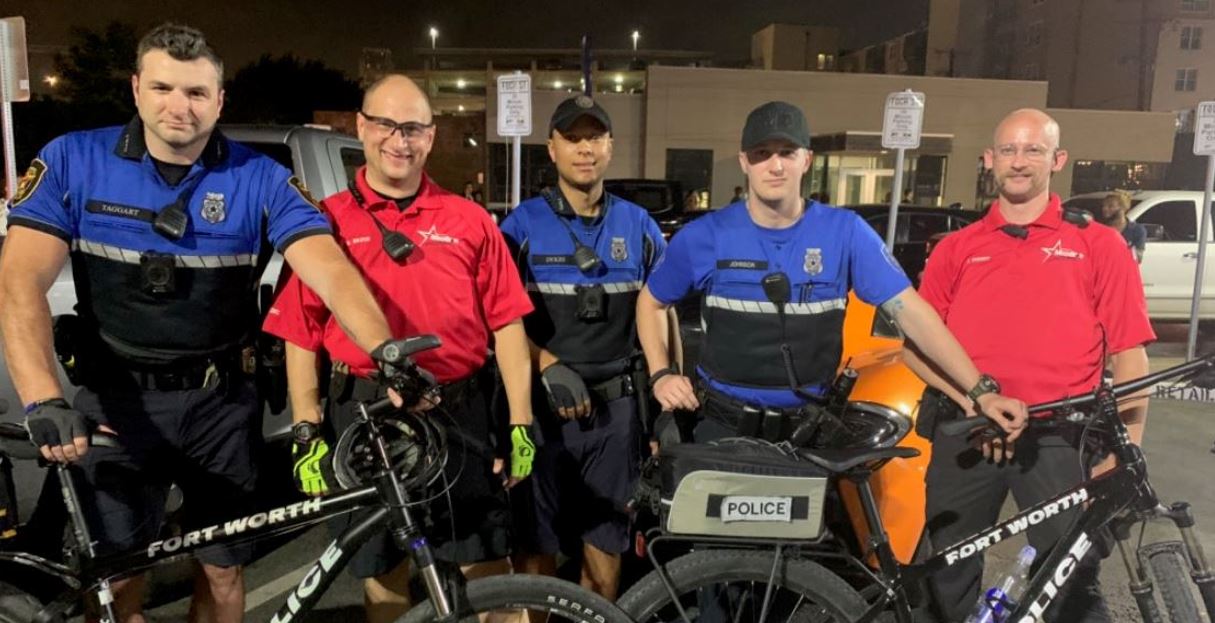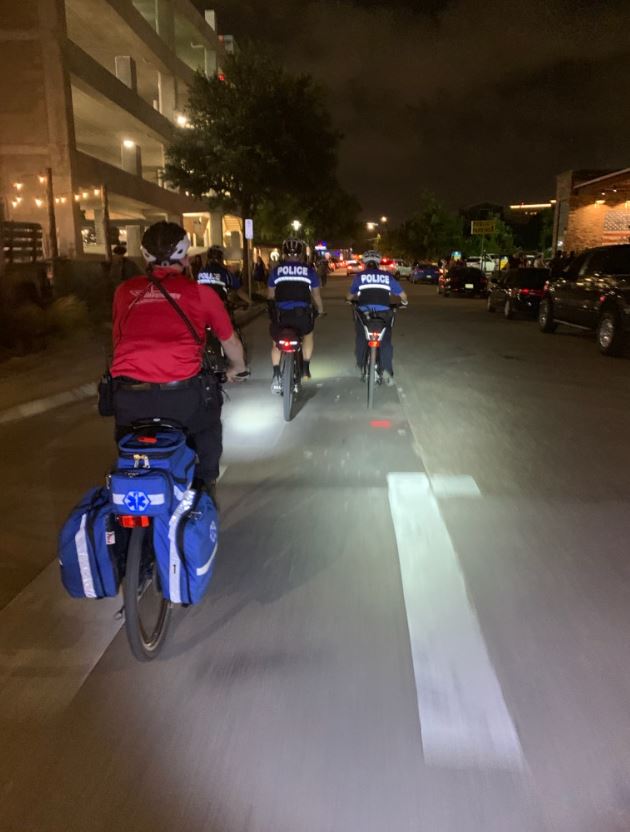 MedStar's BERT members undergo extensive training in bicycle operations through the International Police Mountain Bike Association (IPMBA), especially navigating in large crowds, and bikes are equipped with all medical equipment necessary to treat patients suffering from medical or trauma emergencies.