20 children have died in hot cars so far in 2019, 4 of them in Texas.
Texas leads the nation in child hot car deaths with 131 child deaths between 1990 and 2019.
Even the best of parents or caregivers can unknowingly leave a sleeping baby in a car; and the end result can be injury or even death.
MedStar and our area first response partners are hosting a media and community education event to raise awareness of this preventable tragedy.
The event will feature:
Tips to prevent leaving a child in a hot car
A demonstration of how quickly temperatures rise in a closed car
Explanations on the physiologic effect of heat on children from MedStar's Medical Director
Demonstration of how to safely and effectively break a car window, if necessary to access a child locked in a hot car
Demonstrations of child and infant CPR
The event is open to the public and media partners and will take place on Tuesday, July 16th from 2-2:30pm at MedStar's Headquarters at 2900 Alta Mere Drive, Fort Worth.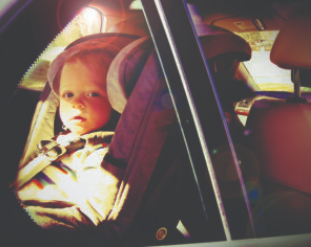 Kids in Hot Cars Resources:
Kids and Cars – Heat Stroke Website
Kids in Hot Cars Fast Facts & Prevention Tips