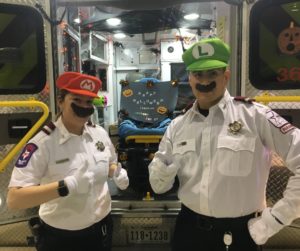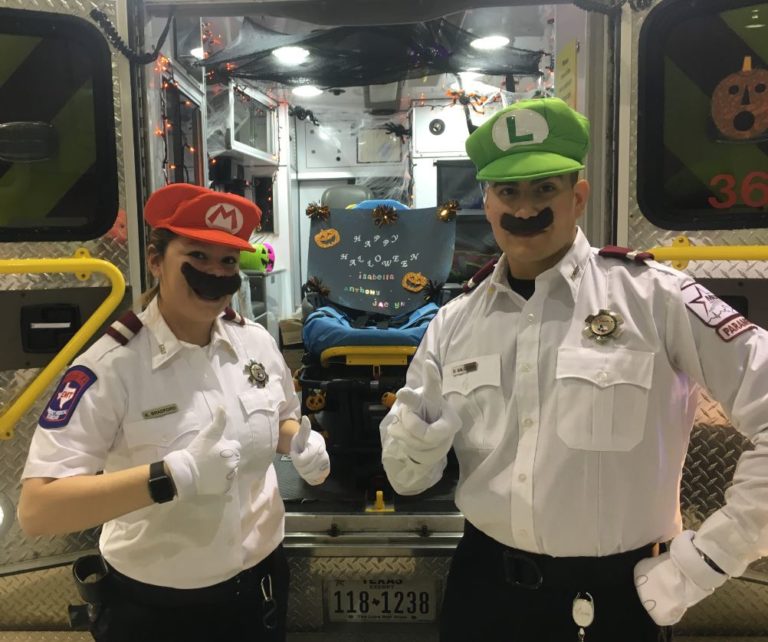 Know a child who would like to go out on Halloween for Trick or Treat, but needs medical support to be able to do so??
For the 7th year in a row, MedStar is offering to take one or two children – with their family – that might not normally be able to do so due to medical restrictions, out for Halloween to a Fort Worth neighborhood.
The child will be picked up at home, brought to a specially selected neighborhood in a MedStar ambulance and escorted through the neighborhood on one of our stretchers and returned after their bag is full!
A MedStar paramedic, EMT, and Safety Clown will accompany the child from door to door and assist with collecting all the goodies!
To nominate a child for this event, contact Matt Zavadsky at MZavadsky@medstar911.org or by phone at 817-991-4487.
Nomination deadline is Friday, October 18th.
Participation Guidelines:
Date of event will be October 31st, between 6p and 9p
Child and parents should live, or be temporarily residing in the MedStar service area
Children in a hospital, or other medical facility are eligible. We will coordinate with the facility.
Child should be between 5 and 15 years old
Child and parents should be willing to share their experience with media partners and sign a photo release
MedStar shall make the final determination of clinical appropriateness for participation