Reliant Announces $25,000 Donation to Support MedStar Mobile Healthcare's COVID-19 Relief Efforts in DFW
—Funds will directly support first responders and provide critical safety supplies—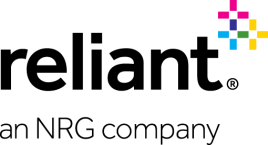 Reliant is donating $25,000 to the MedStar Mobile Healthcare Foundation to support first responders on the front lines of the COVID-19 pandemic in the Dallas-Fort Worth area. The donation is a part of Reliant's support across the state of Texas and parent company, NRG Energy, Inc.'s, $2 million donation to pandemic relief efforts.
MedStar is the exclusive emergency and non-emergency ambulance provider for 15 member cities in North Central Texas, including Fort Worth. Their mission is to improve patient outcomes, improve the patient's experience of care and reduce overall healthcare costs. 
"We are incredibly thankful to our first responders and local EMS providers, who are on the frontlines in supporting our communities during this unprecedented time," said Elizabeth Killinger, president, Reliant and NRG Retail. "MedStar provides crucial services and their sacrifice during our time of need is inspiring. All of us at Reliant are grateful and here to help light the way as they continue to light ours."
Reliant's donation will equip DFW-area first responders with personal protective equipment (PPE) that will keep first responders safe as they deliver life-saving care. The donation will also allow the MedStar Foundation to establish a grant program to help EMS workers offset additional costs they may be incurring for things like childcare or alternative living arrangements.
"We cannot thank Reliant enough for their generous support for our community and our team members," said Doug Hooten, CEO at MedStar. "Reliant's gift will help equip our responders with the tools to protect themselves and enable us to distribute vital equipment to other MedStar system responders."
In addition to nonprofit support, Reliant is working with customers across Texas to ensure they have the power they need, regardless of hardships endured from this crisis, with payment plans and additional relief. Details of the Public Utility Commission of Texas' COVID-19 Electricity Relief Program, Reliant's CARE (Community Assistance from Reliant Energy) program, , deferred payment plans, due date extensions and more can be found online at reliant.com/care.