The number of patients MedStar crews identify as potentially experiencing COVID-19 related illness remains concerning, a 158% increase from June 2021.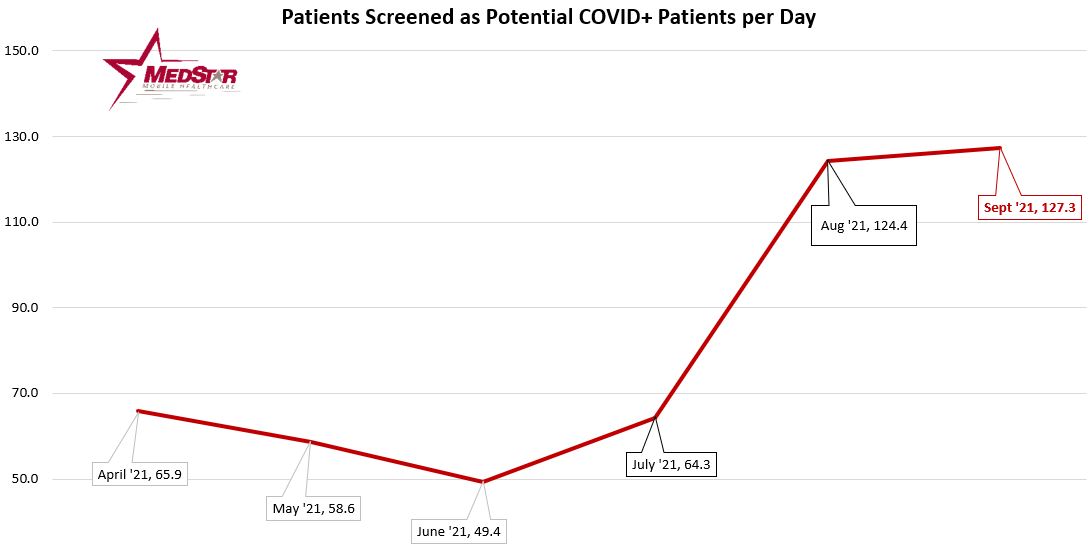 MedStar's overall September 2021 response volume continues to climb! 
Compared to September last year, MedStar's average daily response volume is up 24%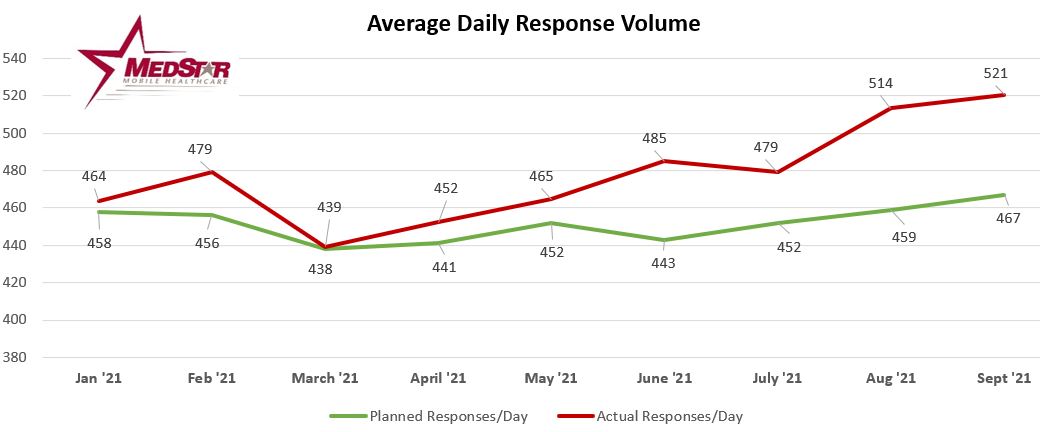 MedStar's team members are doing an amazing job managing this record response volume!  Responses are prioritized by our certified emergency medical dispatchers in our internationally accredited 911 center to assure the most serious medical emergencies get the fastest response.  This helps during times like these when response volumes reach record levels!
Personnel in every department, including 911 dispatchers, field EMTs and Paramedics, logistics and fleet maintenance personnel are working extra shifts to add resources to meet the surging needs in our community.
In addition to the response volume, MedStar's team has been filling other needs in the community including public COVID vaccine clinics and providing monoclonal antibody infusions for first responders and patients referred by local healthcare partners.  More than 8,000 COVID vaccines have been administered, and over 90 patients have received monoclonal antibody infusions.
Hat's off to MedStar's wonderful, dedicated team members who are sacrificing additional time away from their families to provide these essential services to the community we have the honor and privilege of serving!