Know a child who would like to go out on Halloween for Trick or Treat, but needs medical support to be able to do so?
For the 9th year, MedStar is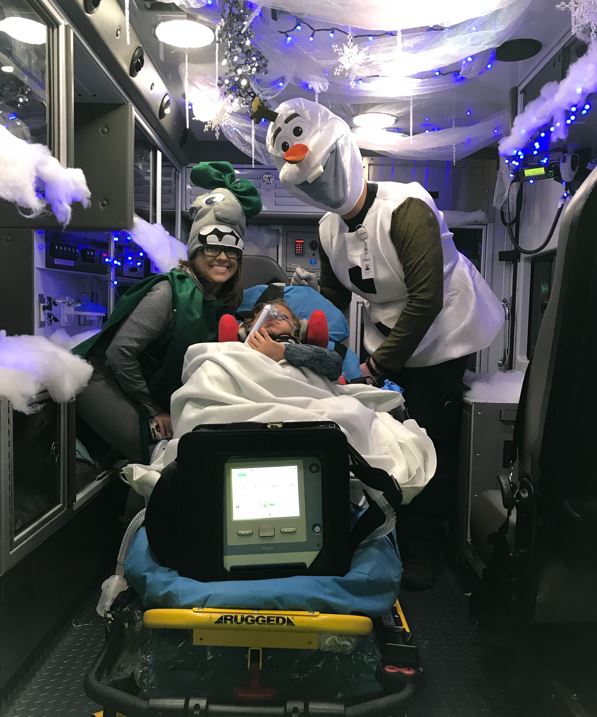 offering to take one or two children out for Halloween in a very special Fort Worth neighborhood.  This program is designed for kids who might not normally be able to go trick or treating due to medical restrictions.
The child will be picked up at home, brought to a specially selected neighborhood in a fully decorated MedStar ambulance. The child and their family will be escorted through a specially selected neighborhood on one of our stretchers, with full medical support, until their goody bag is full!
To nominate a child for this event, contact Matt Zavadsky at MZavadsky@medstar911.org or by phone/text at 817-991-4487. 
Participation Guidelines:
Date of event will be October 29th, between 6p and 9p.
Child and parents should live, or be temporarily residing in the MedStar service area.

Children in a hospital, or other medical facility are eligible, and we 

will coordinate with the facility to determine feasibility.

Child should be between 5 and 15 years old.

Child and parents should be willing to share their experience with media partners and sign a media release.

MedStar shall make the final determination of clinical appropriateness for participation.