Here are MedStar's Response Volume, Patient Destination Report and 12L EKG Distribution Summary through September 2022.
September's response volume was up 1% from August, but up 24.7% from September 2020 and 2.4% from September 2021.


Transport ratio (the % of patients taken to the ER after a 911 call) remains low, likely due to several of the programs we have in place to reduce preventable ER visits.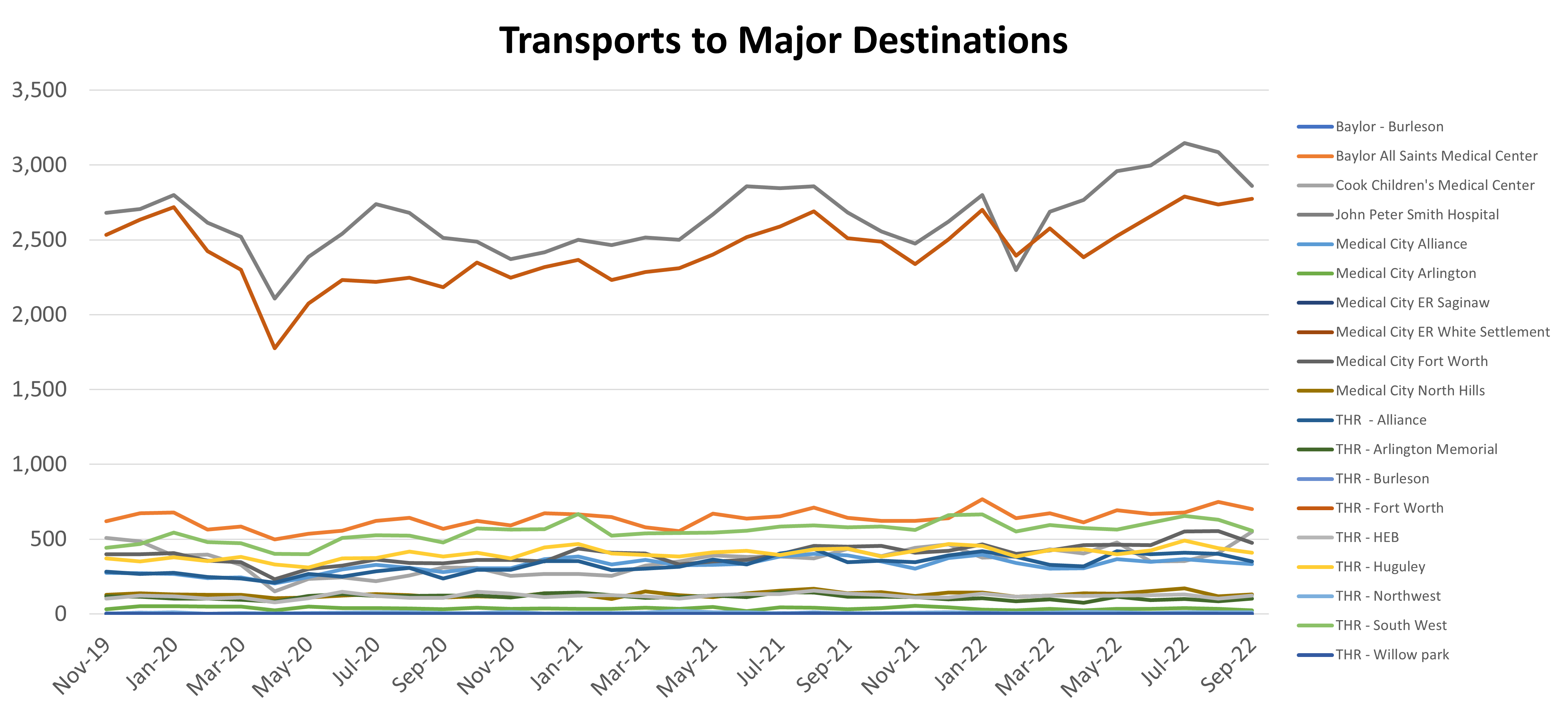 Interestingly, the number and % of patients who are experiencing cardiac events in the out-of-hospital setting, requiring an EKG transmission to the hospital, continues a downward trend, reaching the lowest level in 27 months.


Click here to view the full Patient Destination Report
Click here to view the full 12L EKG Distribution Report