Here are MedStar's Response Volume, Patient Destination Report and 12L EKG Distribution Summary.
Thankfully, August's response volume was not as crazy as July, but still up 20.1% from August 2020 and 1.3% from August 2021.
Transport ratio (the % of patients taken to the ER after a 911 call) continues the downward trend, likely due to several of the programs we have in place to reduce preventable ER visits.
Interestingly, the number and % of patients who are experiencing cardiac events in the out-of-hospital setting, requiring an EKG transmission to the hospital, continues a downward trend, reaching the lowest level in 26 months.
Click here to view the full Patient Destination Report
Click here to view the full 12L EKG Distribution Report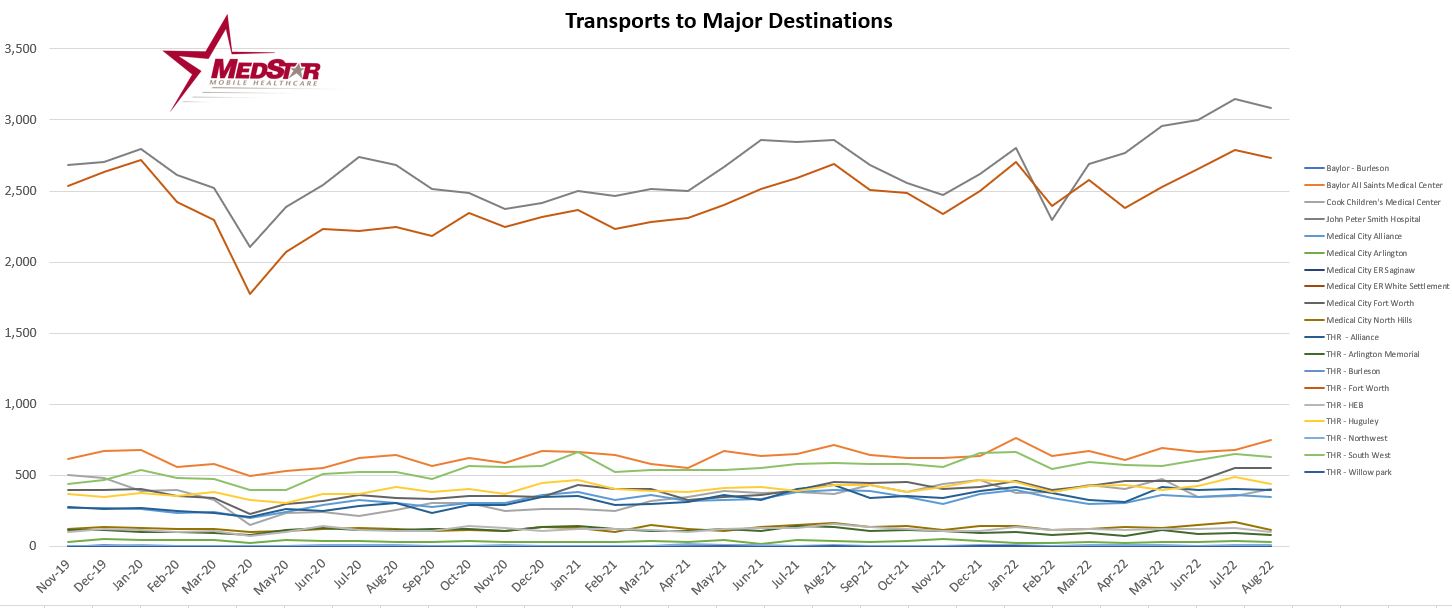 12 Lead EKG Distribution Report